Our holds offer a great selection of Slopers, Crimps, Pinches and Jugs. Next to those, there are various specials such as the Dual-Texture and Fontainblocz set in which the beauty of the rock has been captured. In short: our climbing holds offer everything that makes climbing exciting. The perfect balance of creativity, high quality and sustainability.
Tech Info
High quality and sustainable material
All our volumes are made of high quality, 13-ply multiplex boards with a total thickness of 18 mm, manufactured from birch wood. An environmentally friendly and rapidly renewable resource that features a perfect balance of hardness and elasticity. The outstanding quality of the material makes it easy to attach screw handles and other climbing elements.
Flexible bolting
We deliver all volumes with Bolt-On option. This allows our products to be attached using M10 bolts like an ordinary climbing handle. Without any base plate at all. Thanks to twice the number of flange nuts compared to conventional volumes, route builders have a lot of leeway when bolting different climbing passages to corresponding walls. To ensure that our volumes hold rock solid while climbing, we have reinforced the bolting points with metal washers and an extra layer of resin under the wooden structure. In addition, all volumes can be attached to the edges with countersunk and round head screws. For this purpose, we have provided the outer edge with screw-on points supported by metal inserts. In this way, you can also mount our volumes on the wall with flange nuts independently of a hole grid. In addition, the attachment points are suitable for preventing larger volumes from turning with the help of chipboard screws.
Unique coating
Our Supergrip coating gives our volumes that unique Blocz feel when climbing. While paint or skateboard grip tapes tend to smear, our climbing elements defy sweat and sebum. So, our volumes give you a similarly secure grip as our climbing grips. The triple coating makes it possible. At the same time, the special surface guarantees our volumes a very long life.
Color of your choice
We deliver all climbing holds, macros and volumes in 27 standard colors or in the shade of your choice. For example, volumes with different colored surfaces or edges are possible as well as fluorescent coatings or shades of gray in at least 50 shades of gray. Let us know your wishes!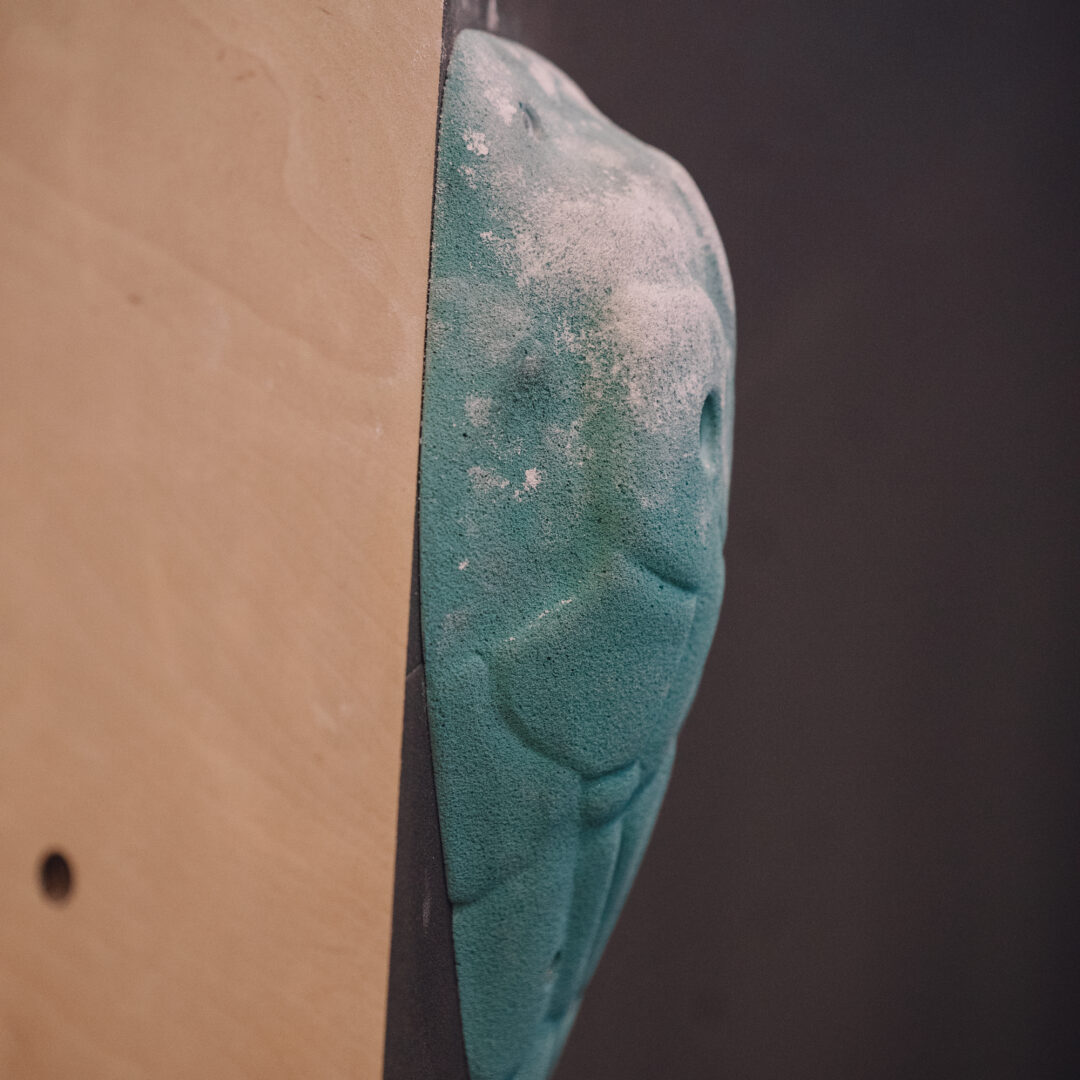 Easy to clean
While climbing, you can easily brush off chalk and rubber abrasion from the climbing elements. However, the volumes can also be cleaned with a high-pressure cleaner, so that they look nice to the touch again.