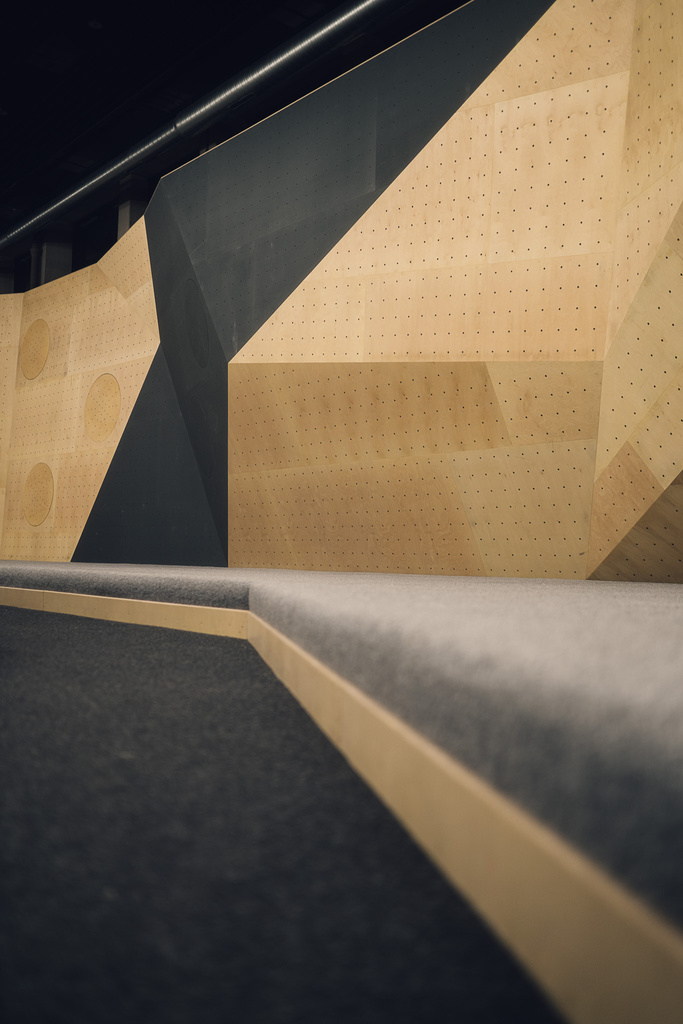 Manufactured according to DIN EN 12572 and tested, the approximately 30 cm high mat system from Blocz consists of various elements: First, a core of soft foam and above this layers of firmer foam. On top is a pressure manifold, which distribute the pressure on the boulder mat. All components are in a frame made of multiplex boards. 
Harder edge strips that border the edges give the mat stability and reduce the risk of injury when bouldering. We cover the top of the pad optionally with different versions of PVC plane or carpet. To make the cover last, we finally attach it to the wooden frame running around the mat, which is then anchored to the ground.
Since we can replace every component, our bouldering mats have a very long durability with regular care and maintenance. In particular, the heavily stressed foam segments can be replaced individually due to our Blocz design. Thus, the costs for our repair service are quite manageable. It is not without reason that more and more gyms rely on our bouldering mats.