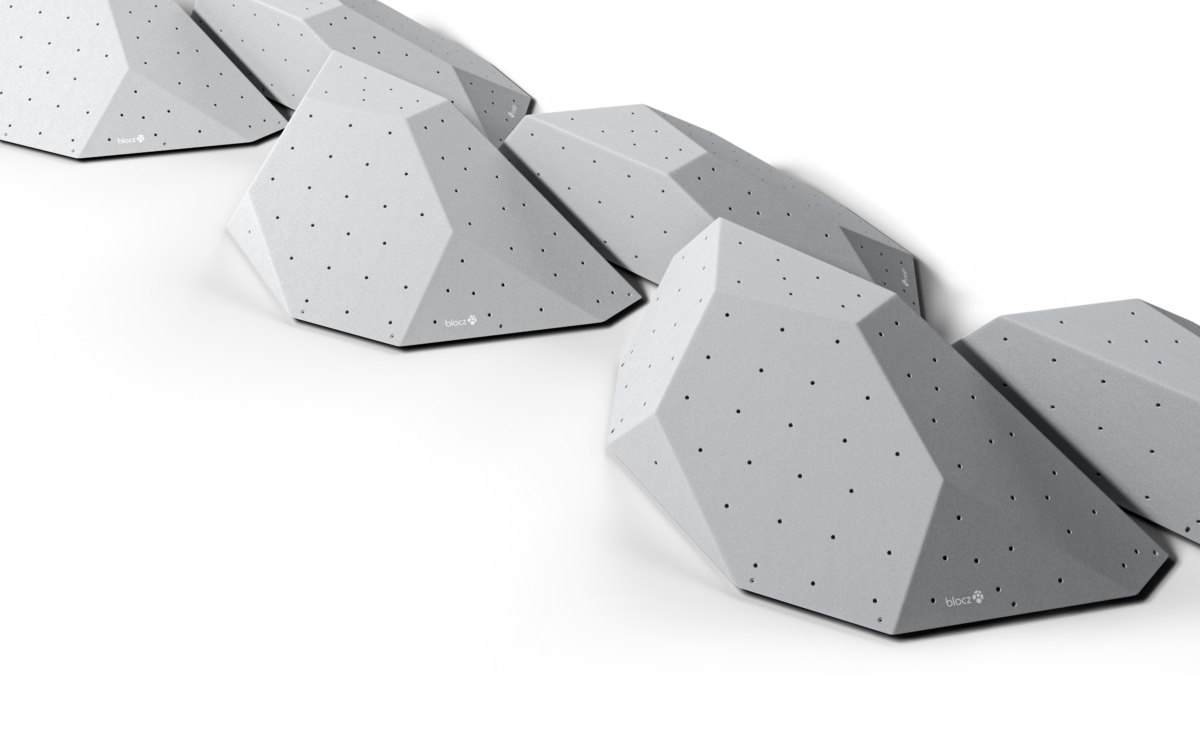 Products: Climbing holds, volumes & macros
Blocz is one of the internationally leading producers of climbing elements. We supply holds, Macros and especially volumes in various shapes, sizes and colors, all produced in Chemnitz, Germany. Our assortment is clearly structured with a variety of standard shapes and different sizes and heights. That's how ambitious routes and boulder problems gain visually demanding structures.
Not only do we focus on producing new and unique design for your climbing gyms, but we also emphasize on the highest form of quality and our holds' longevity. This way, we want to enjoy our climbing elements as long as possible and save valuable resources while producing holds, volumes and macros at the same time. In order for that to work out, we cooperate with experienced climbers and gym operators who help enhance our products and processes. For example, we apply our own designed and patented procedures or bring our modern techniques into play that improve our products' quality and precision.
You can order our products worldwide through our distributors. We deliver climbing holds, macros and volumes in 27 standard colors or in the shade of your choice. For example, volumes with different colored surfaces or edges are possible as well as fluorescent coatings or shades of gray in at least 50 shades of gray. Let us know your wishes!